 
feuilles d'essuies-tout zéro déchet, nombre et couleurs au choix
VAT included
Livraison sous 10 jours
Feuille d'essuie-tout réutilisable économique et durable.
Product customisation
Don't forget to save your customization to be able to add to cart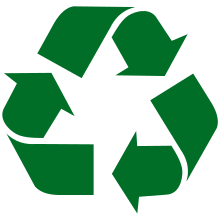 Zéro déchet

Delivery policy

Return policy
 L'essuie-tout se compose d'une face en coton pour la décoration et d'une face en tissu-éponge. 
Vous l'utilisez comme votre ancien essuie tout jetable, jusqu'au moment ou au lieu de le jeter vous le passez en machine à 40°.
Il sèche rapidement et il est prêt pour une nouvelle tâche !
carré d'environ 24cm de côté par feuille d'essuie-tout. 
Je vous propose ici de composer vos essuies-tout zéro déchets selon votre choix 
Cliquez sur le lien ci-dessous et choisissez vos tissus tout simplement grâce aux codes des photos 
16 other products in the same category: